Our Gift Cards are just like other gift cards that you can use to purchase groceries, gas, clothing your morning latte, and more! Temple Beth Or purchases the cards at a discount and re-sells them at face value. You pay the same amount for your merchandise that you normally would and the Temple makes a small profit. Consider purchasing gift cards as holiday gifts, or for your regular grocery shopping needs. Check out the entire range of available cards , then email us at scrip@templebethor.org to place your order.


Visit our online Judaica Gift Shop, where your purchases help to support our Religious School. Browse the wide assortment of gifts, ritual and prayer objects, holiday items and jewelry. Our shop is also a source for sending free holiday e-cards and booking travel!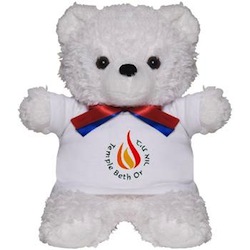 We have a wide variety of Temple Beth Or logo-imprinted clothing, drinkware, bags and gifts. Show off your Temple Ruach with a TBO water bottle, baseball hat or teddy bear!

If you have a Safeway Club Card or Bartells Drug Store Caring card, you can earn money for Temple Beth Or just by registering your card and shopping at these stores.