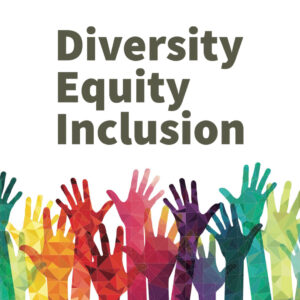 Temple Beth's Or Diversity, Equity, and Inclusion Taskforce and the Social Action Committee will be offering a 10-week equity challenge.
You will be provided with a selection of content material each Monday beginning March 29th. There will be articles to read, TED Talks to listen to, assessments to take, charts to review… You select which content you wish to interact with. The intent is to keep learning to 15-30 minutes per week. Of course, you are more than welcome to spend more time on the content.
We want to encourage everyone participating in the Challenge to gather each Sunday at 4 PM for a one-hour conversation to talk about the challenge of the week. The first zoom meeting will be on April 4th. We know that by participating in these conversations you will have a richer experience. There will be small group and large group conversations. There will be different facilitators throughout the challenge.
Each week a challenge will be sent out to those who register. You can register by calling the office (425.259.7125). The content is appropriate for those who have become B'nei Mitzvah.
Definitions

Ableism: is the process of favoring nondisabled bodies while discriminating those that move, see, hear, process, or look differently. The application of this idea can morph into ten thousand shifting shapes, and for the world we live in today, it's usually more subtle than overt cruelty. Some examples to get us started: the assumption that all those who are deaf would prefer to be hearing – the belief that walking down the aisle at your wedding is obviously preferable to moving down that aisle in a wheelchair – parents physically holding their children back as a person with a disability passes by – the assumption that a nondisabled person who chooses a partner with a disability is necessarily brave, strong, and especially good. All of these are different flashes of the same, oppressive structure. Ableism separates, isolates, assumes. It's starved for imagination, creativity, curiosity.

Disability: Often disability is only conceptualized as a "loss-of-function," a "lack," or as abnormal and unnatural. This is functioning from a deficit perspective and from the medical model of disability. A disability is permanent. There is not a definitive definition or group, but it can include physical, sensory, mental, cognitive, intellectual, developmental, and psychiatric disabilities and chronic illnesses/chronic diagnoses. Individuals can be born with their disability/disabilities or they can be acquired later in life.

Disablism: is the discrimination, oppression, and violence that comes from the belief that disabled people are inferior to able-bodied people. Disablism can emerge through interpersonal prejudice and microaggressions as well as institutional discrimination against disabled people.

Where disablism focuses on discrimination against disabled people, ableism can be understood as the system of power that privileges certain bodies over others based on the abilities one exhibits or values.

The use of "ableism" vs "disability/disabled person" is like the difference between "racism" and "person of color" or "sexism" and "woman."

INTRODUCTION:

Ableism is a pervasive belief in our society that insists disabled people are broken and deficient and must either be cured or excluded from society and public life.  Like other interlocking forms of systemic oppression such as sexism and racism, an effect of ableism is that it can be accepted and internalized by disabled people.

All of us, regardless of what our body can and cannot do, can begin to recognize the ways the ableist ideology has organized human value around arbitrary notions of ability. Ableism doesn't stand alone, but intersects with and reinforces sexism, homophobia, transphobia, racism, colonialism, and capitalism.

With this knowledge, we may follow the lead of disabled thinkers, educators, and activists and support their struggles toward remaking a more hospitable world for everybody.

Some believe that ableism is one of the most invisible forms of domination and oppression.

Did you know?

At least two thirds of New York subways are not accessible to people in wheelchairs.
An additional 14% of youth identify as having a physical, mental, or emotional disability, or impairment that limits their daily activities.
There are 50 million Americans with disabilities making people with disabilities the largest minority group in the United States.
Though the Americans with Disabilities Act (ADA) was passed in 1990 and progress has been made only 32% of working-age people with disabilities are employed.
Individuals with disabilities are still more than twice as likely to live in poverty as those without disabilities.
Over 250,000 people with intellectual or developmental disabilities are paid below minimum wage through 14(c) waivers that allow businesses to legally pay people with some disabilities an average of $2 per hour.
People with disabilities still experience many barriers that limit full integration into the community, which create health inequities. They are two times more likely to smoke and are more likely to have had heart disease, stroke, cancer, or diabetes than those without disabilities. Women with disabilities are less likely to have received a mammogram in the past two years. Some of the contributing factors include inaccessible medical equipment, lack of knowledge among health and wellness practitioners about disability and accommodations, and barriers to communication with people with disabilities.
Persons with disabilities include every race, ethnicity, gender, sexual orientation, socio-economic status, religion, and more.
Many people are born with disabilities, and they can be acquired through accident, illness, or the aging process.

Questions to Ponder Before You Begin Your Challenge:

What have you been taught about disability (by school, parents, family, media, religious institutions, medical providers etc.)? What have they taught you about the need to be productive and self-sufficient? What values/morals are placed on being abled and productive?
Have you heard the word "ableism" before?  Where have you heard it? Have you seen examples of ableism?
When you think of disability, what image or person comes to mind?  How is disability portrayed in the media?
Are you comfortable talking about disability?  Are you comfortable talking to people with disabilities?
How have you been taught to treat people with disabilities (by school, parents, family, media, religious institutions, medical providers etc.)?

 

This Week's Challenge: Do one or more of the following…

LISTEN:  Listen to the recent NPR report Workers With Disabilities Can Earn Just $3.34 An Hour. Agency Says Law Needs Change, reported by Alina Selyukh. (4:00 minutes)

READ:  Learn about the Say the Word campaign to understand the importance of using the word "disability" and the unintentional harm of words like "differently abled."  Public Health Post: Say the Word  (1 page)

READ:  Click on the following link to read about the intersection of racism and ableism At the Intersection of Racism and Ableism | The Network (crcna.org) (2 pages)

READ:  about being black and disabled.  Black and Disabled: How Racial Discrimination Is Amplified by Ableism – Re:Set (resetyoureveryday.com) (4 pages)

READ:  It is 30 years since the Americans with Disabilities Act became law.  Those on the frontlines say the next wave in the movement demands disability justice. To Be BIPOC, Disabled and Fighting for Justice | Colorlines (7 pages)

READ: The downside of getting married when you have a disability.  Disability And Marriage Rules | Thriving While Disabled (8 Pages)

READ: A Conversation about Ableism by Rebekah Taussig and learn how ableism operates in our society. (9 pages)

READ: Learn how people with disabilities still do not have the same legal protections as other minority groups. People with Disabilities: the Orphan Minority (11 pages)

READ: This article also contains very good video clips.  6 Signs of Internalized Ableism: Find Healing, Remake the World — Disorient (13 pages)

WATCH: Watch the trailer for Rooted in Rights' Bottom Dollars, and learn about this award-winning documentary that exposes the exploitation of people with disabilities through personal stories and expert interviews. The film presents clear employment alternatives with competitive wages and community inclusion. (3:45 minutes)

WATCH: how to treat people with disabilities from real people with disabilities in Vice's short documentary (3:45 minutes)

WATCH: I'm not your inspiration, thank you very much, a TED Talk by comedian and journalist Stella Young who happens to go about her day in a wheelchair — a fact that doesn't, she'd like to make clear, automatically turn her into a noble inspiration to all humanity. In this very funny talk, Young breaks down society's habit of turning disabled people into "inspiration porn" (9 minutes)

WATCH: the Ted Talk with Judith Heumann as she speaks to "our fight for disability rights and why we're not done yet." For more than 30 years, Judith Heumann has been involved on the international front working with disabled people's organizations and governments around the world to advance the human rights of people with disabilities. (21:15 minutes)

 

Journaling:

What are some ideas of how you can support leaders with disabilities in your community?
What was your 'a-ha' moment (moment of surprise or new information)?
What was your 'hurt' moment (feeling of discomfort)?
What will you do differently?
How comfortable do you feel talking to disabled people? How comfortable do you feel talking about disability?
What are some ideas of how you could advocate for equity and inclusion for persons with disabilities? What does it look like to be an able bodied advocate for disability justice?

 

Youth Book Suggestions:

Different Abilities. Rebecca Pettiford. Beginning readers will learn to celebrate diversity by appreciating the variety of abilities people have. Vibrant, full-color photos and carefully leveled text engage young readers as they draw inferences about how diversity makes our society stronger and more interesting.  Intended audience – Ages 4+

A Kid's Book About Disabilities. Kristine Napper.  This book, written by a lifelong wheelchair user, helps kids and adults approach disability as a normal part of the human experience. Intended audience – Ages 5+ Read aloud – https://www.youtube.com/watch?v=GpD5Pb0Q5y0

The Girl Who Thought in Pictures: The Story of Temple Grandin.  Julia Finley Mosca. "If you've ever felt different, if you've ever been low, if you don't quite fit in, there's a name you should know …Meet Dr. Temple Grandin – one of the world's quirkiest science heroes."  Intended audience – Ages 5+ Read aloud  https://www.youtube.com/embed/6wgBarZ5ytE

Rescue and Jessica: A Life Changing Friendship. Jessica Kensky, Patrick Downes.  Based on a real-life partnership, the heartening story of the love and teamwork between a girl and her service dog will illuminate and inspire.  Intended audience – Age 5+  Read aloud   https://www.youtube.com/watch?v=Fwi3O2St6W0

Why Johnny doesn't Flap.  Clay Morton and Gail Morton.  The autistic narrator's bafflement at his neurotypical friend's quirks shows that 'normal' is simply a matter of perspective.  Intended audience – Ages 4+ (but to really understand the perspective flip it may be more appropriate for ages 9+) Read aloud   https://www.youtube.com/watch?v=S8bPNoi7dKg

Wonder.   RJ Palacio.   August Pullman was born with a facial difference that, up until now, has prevented him from going to a mainstream school. Starting 5th grade, he wants nothing more than to be treated as an ordinary kid—but his new classmates can't get past Auggie's extraordinary face.  Intended audience – age 9+ (320 pages) (There is also a movie version of Wonder)