The three pillars of Judaism are Torah (study), Avodah (prayer), and Gemilut Chasadim (acts of loving kindness). Rabbi Akiba declared study to be "the mission of Judaism only if it leads to action." The Talmud declares it is "forbidden to pray in a room without windows, for when we pray, we are to hear the world's weeping; when we pray, we are to see the poor huddled at theTemple's gates." We believe G'milut Chasadim is the third pillar mentioned because Torah and Avodah lead to it. Judaism cannot exist without the third pillar.
The goal of the Social Action committee is to enhance and maintain Temple Beth Or as a social justice congregation.  For our purposes, the terms social justice and social action are used interchangeably and both refer to activities related to tikkun olam, or transforming ourselves and our world. We believe these activities encompass internal, local, national, and international issues.
Tzedakah Box
Each quarter, the Social Action Committee designates an organization as the recipient of funds deposited by our members in the Temple Beth Or Tzedakah Box. This quarter, the recipient is the NFTY-Reform Movement Gun Violence Prevention Campaign, one of NFTY's current "Take Action" causes. For more information, click here.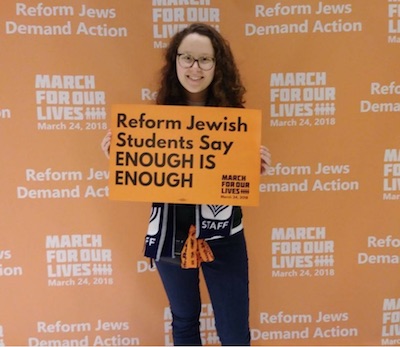 To this end, the Beth Or Social Action committee will facilitate:
Education – To raise the awareness of the congregation and greater community, where applicable, regarding social justice issues through timely information, Jewish teachings and commentary, and discussion.
Action – To encourage and facilitate congregants of all ages to participate as a group and/ or individually in social justice activities.
Inter-group Cooperation – To partner, where appropriate, with other faith-based and community organizations in the pursuit of social justice.
Tzedakah – To offer the congregation avenues of monetary giving to organizations engaged in social justice.
Advocacy – To offer avenues of, and encourage congregational participation in active public espousal of social justice issues.
"Justice, Justice, you shall pursue." – Deuteronomy 16:20
For more information on our Social Action Committee, contact us at social.action@templebethor.org