The Herald, March 19, 2021
'Soup Nazi' joke is no longer funny, a restaurateur learns
The "Soup Nazi" might have been funny in a November 1995 "Seinfeld" episode, but not in real-life Everett in 2021. … Rachel Kort, rabbi of Temple Beth Or in Everett, said the use of "Nazi" and the website's imagery, including a cartoon character in a uniform reminiscent of a S.S. officer, made light of the Holocaust. …"This isn't the community that we're trying to make," she said.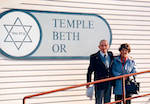 The Herald, July 14, 2019
The Western Wear Seller who Helped Build Everett's Synagogue
The life of Billy Sturman, an Everett icon for generations, is featured at the online Washington Jewish Museum. Sturman ran Billy's Men's and Boy's Western Wear store on Hewitt Avenue for nearly 70 years. He was also instrumental in establishing Temple Beth Or in Everett, Snohomish County's Jewish synagogue.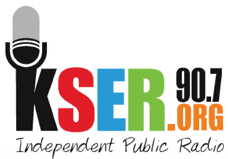 KSER 90.7, November 1, 2018
Tree of Life Commemoration.
A community vigil was held in Everett to commemorate the 11 victims who lost their lives in a hate-driven assault on the Tree of Life Synagogue in Pittsburgh and the two African Americans who were killed while shopping in a Louisville, Kentucky, grocery store. Click on the KSER logo for a recording of the entire program with comments by over 20 religious, political, and community leaders.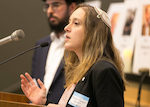 The Herald, November 2, 2018
Rabbi: Commit 'Senseless Acts of Love' in Response to Violence
The local Jewish community was joined Thursday night by a diverse crowd that included members of different faith groups and other neighbors in a show of strength, unity and remembrance. Speakers included.. …Rabbi Rachel Kort of Everett's Temple Beth Or. "Our hearts are filled with grief," Kort said. At the same time, she continued, she was filled with hope by the gathering of people and their outpouring of kindness.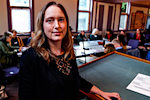 The Herald, October 31, 2018
Jewish Community and Neighbors to Take a Stand Against Hate
Rabbi Rachel Kort, who arrived at Everett's Temple Beth Or this summer, wishes her introduction to the wider community could have been different. Rather than a joyful occasion, she'll speak at a Thursday night vigil in response to the shooting rampage that killed 11 Jewish people at a Pittsburgh synagogue.
The Herald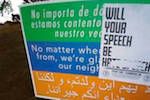 , May 25, 2018
In Everett, Hateful Signs of the Times
Megan Burger saw them, two people attaching fliers to yard signs in her north Everett neighborhood. In essence, she saw them plaster a message of hate over expressions of love.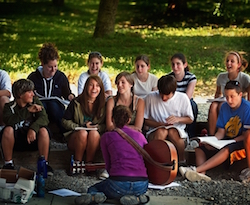 The Herald, March 22, 2015
Arlington's Camp Kalsman Fosters Jewish Identity the Fun Way

Pamela Pintus' family belongs to Temple Beth Or, a small synagogue in Everett. Through camp, her children have made lifelong friends at other synagogues in the region, and even with Israelis who come to Camp Kalsman as counselors.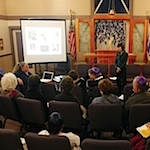 The Herald, March 22, 2014
Scroll Makes a Stop in Everett

The congregation at Temple Beth Or is preparing to receive a distinguished guest next week.The the world-traveling visitor ranks as the highest authority on Judaism — but isn't a person. It's a Torah scroll journeying to 20 Reform Jewish congregations in North America, en route to Israel.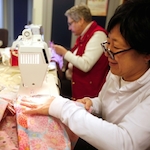 The Herald, March 1, 2014
Project Gives Feminine Hygiene Products to Women Around the World

As they measured and cut fabric, members of Temple Beth Or were practicing their faith's tradition of mitzvah. The word is often mistranslated as a good deed, said Jessica Kessler Marshall, the temple's rabbi. It actually means a commandment, she said. "We are commanded to do what we can to bring divine light and healing and wholeness into the world."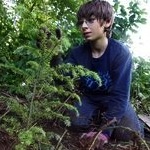 The Herald, July 6, 2013
Isaac Heiman, 13, Committed to Planting Trees Across the World


Isaac Heiman is on a one-man tree spree. Since April, he has added more than 300 trees to the planet. The Mukilteo teen orchestrated the planting of trees from Washington to Israel and Guatemala for a service project for his Aug. 3 bar mitzvah.
The Herald, April 13, 2013
'Never forgetting' the Holocaust

A boy, 12-year-old Isaac Heiman, lit the candle at Temple Beth Or. Rabbi Jessica Marshall stood before the Reform Jewish community. A hush fell upon all who gathered Sunday evening for a commemoration of Yom HaShoah.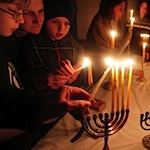 The Herald, January 12, 2012
Service by Candlelight
Desiree Carlisle helps Gavin Crichton and Korin Carlisle light the candles on their chanukias, also known as menorahs, during a communal lighting and musical Shabbat service at Temple Beth Or in Everett on Friday night.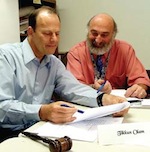 Reform Judaism Magazine, Winter 2011
In 2003 a very busy Mark Bresnick accepted an invitation to participate in the Atidaynu leadership development program at 120-member Temple Beth Or in Everett, Washington. Seven years after completing the program, he finally had time to volunteer and agreed to become the temple's vice president of finance—a decision he attributes largely to Atidaynu.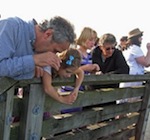 The Herald, October 1, 2011
Everett Jews Cast away Sins with Tashlich Ceremony
During Tashlich, Jews let go of old mistakes. The Hebrew word "tashlich" means "to cast away." Members of Temple Beth Or, a Reform synagogue in Everett, came to the 10th Street boat launch Thursday afternoon to cast away their sins, errors and transgressions.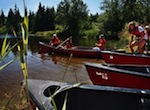 The Herald, July 9, 2011
Camp Celebrates Fifth year at Former Love Israel Site
Camp Kalsman has become an anchor for the Jewish community in the Pacific Northwest. The camp, located on 300 acres southeast of Arlington, is celebrating its five-year milestone with a party Sunday.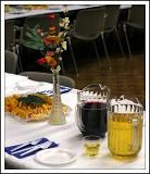 The Herald, January 29, 2011
Holiday symbolizes spiritual growth, enviromental concern
During Tu B'Shvat, Jews eat fruits and nuts as a way to see the potential of everyone. Members of Temple Beth Or ate fruits and nuts more than a week ago, symbolizing the different aspects of people's personalities. They also drank four glasses of wine to represent different seasons, marking Tu B'Shvat, the New Year for Trees.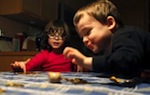 The Herald, December 4, 2010
Hanukkah filled with tradition
At sundown, Marjorie and Jayson Thibodaux will help their son, Isaiah, and daughter, Isabelle, light candles on the menorah to commemorate the miracle of Hanukkah.
The Herald, October 16, 2010

Temple Beth Or of Everett powered up
Caring for the environment is part of the Jewish philosophy of living. That's why Temple Beth Or in Everett is participating in an education project with the Snohomish County PUD.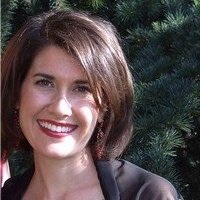 The Herald, April 25, 2009
Everett's new rabbi to emphasize outdoors
Why should Jews today worship entirely indoors? That's the question Rabbi Jessica Marshall plans to ask her congregation. As the newly-hired spiritual leader of Temple Beth Or, the Reform Jewish synagogue in Everett, Marshall hopes to revive an age-old Jewish tradition of celebrating nature.