Information for Summer 2023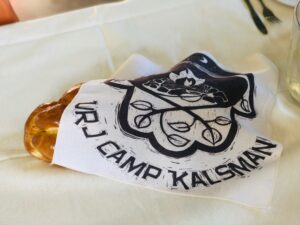 Though the Cascades are snow-covered, it is time to start thinking about summer camp. We are lucky to have Camp Kalsman in our backyard where your child(ren) can have a rich Jewish experience in a safe environment.
Temple Beth Or is also lucky that the Sturman Family recognized that a Jewish camping experience can be expensive and established the "Billy and Mary Sturman Campership Fund". We are greatly indebted to Billy and Mary's children for establishing this fund in honor of their parents. We thank them for their generosity and congratulate them for their vision in supporting our youth.
Please review the Temple Beth Or Campership Policy for details.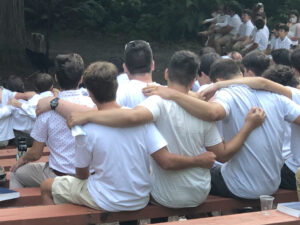 Campership applications are online this year. A separate form must be completed for each child requesting a campership. All applications are due in the temple office by Tuesday, February 28, 2023. Camperships are based on financial need and preference will be given to children who wish to attend Camp Kalsman. Please submit your application at: tinyurl.com/campership2023

Temple Beth Or will pay the first $100 for all first-time campers. This is open to all Temple Beth Or families regardless of your financial needs. Please note that the First Time Camper application is within the campership form.
It is important to note that if you are applying for financial aid from the Jewish Federation of Greater Seattle or from Camp Kalsman, you must apply first to Temple Beth Or's campership before the deadline of Tuesday, February 28, 2023. Applications that come in after the deadline will not be eligible for a campership.
Need-based camperships are also available through the Jewish Federation of Greater Seattle. The applications are due on Friday, March 3, 2023. For more information:
We are excited about being able to help your child have an experience of a lifetime. Any questions you have may be directed to Sonia Siegel Vexler. All questions and applications are kept confidential. If you would like a paper copy of the application mailed to your home, please contact the Temple office.