Ingredients
1 c Quaker Oats
1 c self-rising flour
1 c coconut flakes
¾ c brown sugar
1 t ginger or 1 t cinnamon
4 oz unsalted margarine
1 T corn syrup or equivalent
½ t baking soda
1 T boiling water
Crushed cornflakes or additional coconut flakes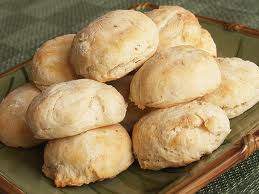 Directions
Mix oats, flour, coconut flakes, brown sugar and ginger or cinnamon in a large bowl.

In a small pan, melt the margarine and add the corn syrup.

In a separate small bowl, mix the baking soda and boiling water to dissolve.

Mix the liquids into the dry ingredients with hands and put in the refrigerator overnight.

Roll spoonfuls of the chilled mixture into walnut-sized balls and dip in crushed cornflakes or coconut flakes.

Bake at 350 for 15 – 20 min.