Ingredients
2-3 lb. beef brisket
3-5 cloves
2-4 bay leaves
16 oz. can of tomato sauce
salt
pepper
garlic powder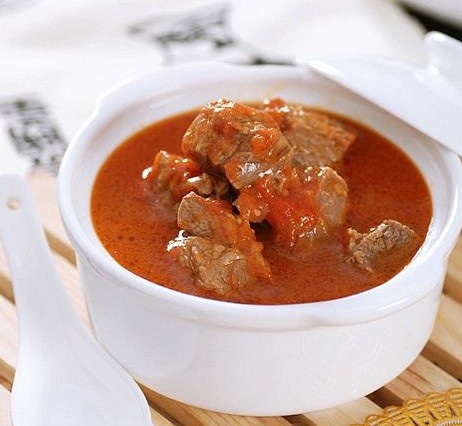 Directions
Put brisket in a roasting pan that has a lid. Sprinkle with salt, pepper, garlic powder, 3-

5 cloves, and 2-4 bay leaves

Cover with a 16 ounce can of tomato sauce. Rinse out can with about half a can of water, and then add water to pan.

Put lid on pan and bake at 325 degrees until cooked, but on the firm side. The gravy should be brownish-red, not bright red like straight tomato sauce.

Refrigerate. Slice meat; remove cloves and bay leaves from sauce, but meat back in sauce.

Reheat to serve. This keeps well in the fridge, and only gets better after a day or two!